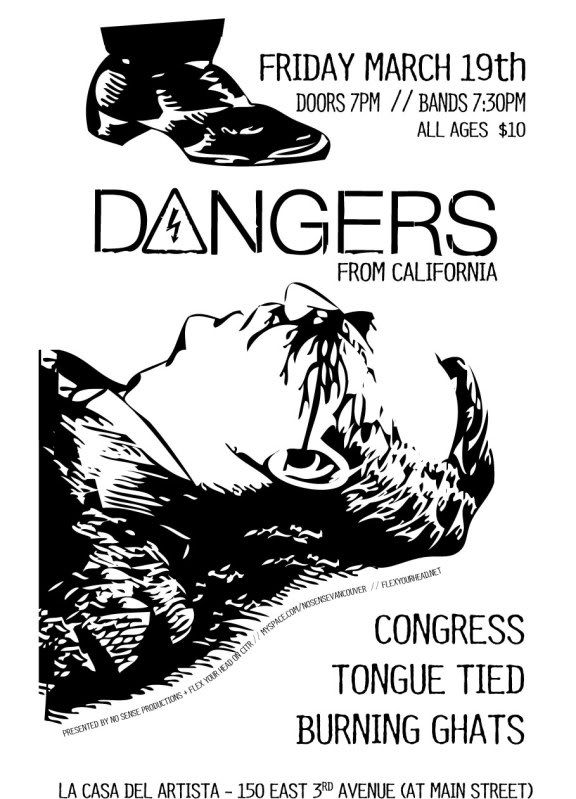 I'm not sure who made those fliers, but I'm very much so into them. In other news: we had practice today and fleshed out the new set. Probably going to annoy most of you. New shirts on the way. And also: those that lent their voice to the record vis a vis the Brautigan poem: I'll take care of you on the ASAP.
If you live in the Northwest and would be willing to drive us around from March 18 - March 21, please email us. This is not a joke. We may need shuttling. We would, of course, pay for all relevant expenses. Only real qualification is that you need to have a passport that is valid and functioning. Or one of those swell ID cards that makes the USA-Canada border porous. Email us if you want to get to know our band intimately and would like free dinners for a few days.
And, to add some gravitas to this summer's impending situation, I offer:
Kicking It!
Circling pattern,
Al/DANGERS